MEGA..Mega..mega…sale..Sale..SALE!!!!!!!
---
Our Mega Sale event is on now at Kenny's Music! Sale prices won't last long so best get while the getting is good, and take an additional 10% off of all prices listed online!!!
Call us during regular business hours with your questions or to place your MEGA SALE order @ (701)772-8670
Or even better yet, stop by our shop located at 2001 South Washington Avenue in Grand Forks, ND 58201
Kenny Holweger – Owner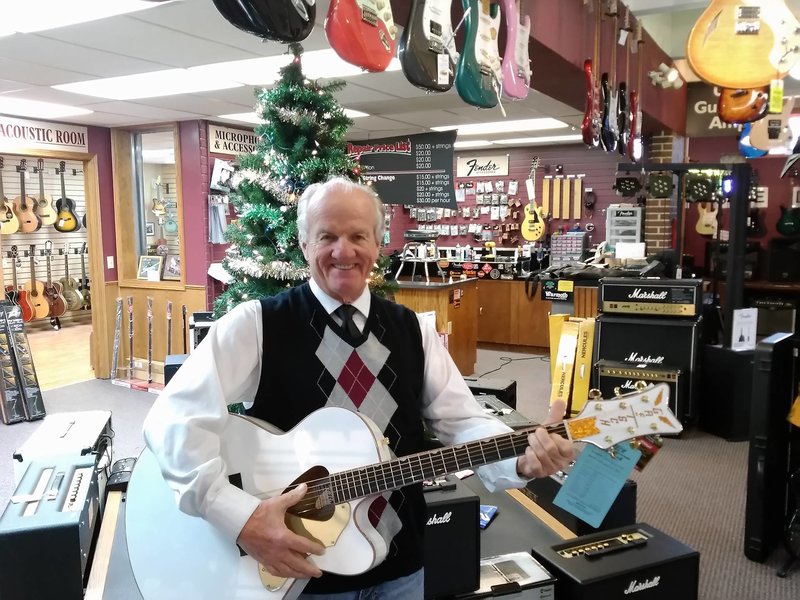 Kenny Holweger has owned the business for over 35 years. He's an avid performer with his band Kenny and the Classics. He is a marvelous guitar technician with vast instrumental knowledge and plays Piano and Keyboards, Alto Saxophone, Pedal Steel, Electric and Acoustic guitars, Bass, Ukulele, Mandolin, Banjo, just to name a few!
---
---
Locally Owned
Kenny's Music Shoppe has been located in Grand Forks, ND for over three decades, providing the area with high quality instruments at affordable prices.
---
Student Jam
Every year we have two "Student Jam" events, where our students get a chance to play live on stage with some talented local musicians.
---
Quality Over Quantity
We are a small shop, but we don't let that stop us from carrying the best brands in the business. With names like Fender, Taylor, Martin, Gretsch, Ibanez, Charvel, Jackson, Schecter, Marshall, Vox, Boss, Peavey, Roland, Casio, Hohner and So Much More!!!
---
2001 S Washington St, Grand Forks, ND 58201
701-772-8670
9am – 7pm Mon – Thur
9am – 5pm Fri – Sat