Description
Meet the Taylor GT
More and more players want the playing comfort of a smaller acoustic guitar without having to sacrifice tone. So Taylor master builder Andy Powers set out to design a new guitar that could deliver on both fronts — combining the inviting feel of a compact instrument with the rich voice of a full-size, all-solid-wood guitar.
Designed from the ground up, the new Taylor GT (short for Grand Theater) introduces a new category of acoustic guitar in size, feel and sound. Crafted on Taylor's California campus, the GT's uniquely modern proportions make it super fun and easy to play, with a big sonic personality worthy of any pro player's toolbox.
A Compact Body
The new GT body style borrows the basic body curves of our Grand Orchestra (our largest body style), but they're scaled down for comfort. The width at the lower bout is nearly the same as the Taylor Grand Concert, but the GT's body length is shorter and the body depth is slightly reduced. This creates an accessible feel for all types of players and scenarios, from the couch to the campfire to the concert hall.
A Nimble Neck
The GT's unique neck proportions are also scaled for the ultimate in playing comfort. The 24-1/8-inch scale length lies between our GS Mini and the Grand Concert. The result is light string tension — the same as if you tuned a guitar with a 25-1/2-inch scale length down a half step. The closer fret spacing will help your fret-hand dexterity, while the string spacing at the nut (1-23/32") finds the sweet spot between 1-11/16" and 1-3/4".
Rich, Robust Sound
Featuring all-solid-wood construction, the GT belies its size with a high-octane musical response. The secret sauce is our new C-Class™ voicing architecture inside the guitar. Inspired by our acclaimed V-Class® bracing, the C-Class design enhances the volume and sustain, while its unique asymmetrical pattern accentuates the lower frequencies. This allows the GT to produce a surprisingly warm bass response for its compact dimensions. The sound is sweet, focused and responsive — perfect for recording or plugging in with our ES2 pickup.
Taylor GT Models
The GT launches with two models: the all-acoustic GT Urban Ash and a counterpart equipped with onboard ES2 electronics. Featuring back and sides of solid Shamel ash responsibly sourced from trees in need of removal from California municipal areas, the GT resonates with a punchy midrange, clear, warm lows, and crisp highs. A solid Sitka spruce top helps deliver impressive dynamic range.
spruce top helps deliver impressive dynamic range.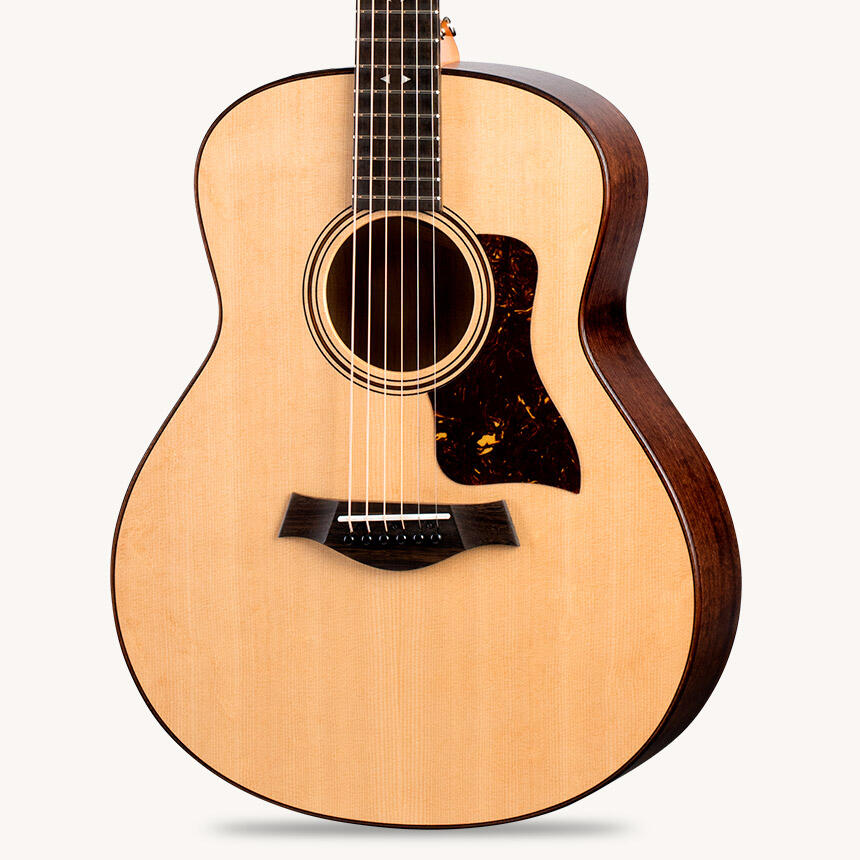 GT Urban Ash
With a tonal response reminiscent of high-quality mahogany, Urban Ash yields focused, woody acoustic tone with a warm midrange and an exceptional low-end response.
GTe Urban Ash
This edition has all the comfort, portability and musical mojo of its all-acoustic sibling, plus Taylor's proprietary ES2 electronics for natural-sounding amplified tone.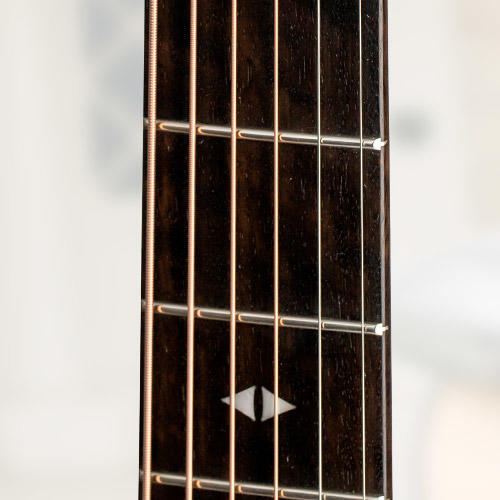 Eucalyptus Fretboard
This responsibly sourced tonewood has the physical texture of rosewood and the sonic properties of ebony.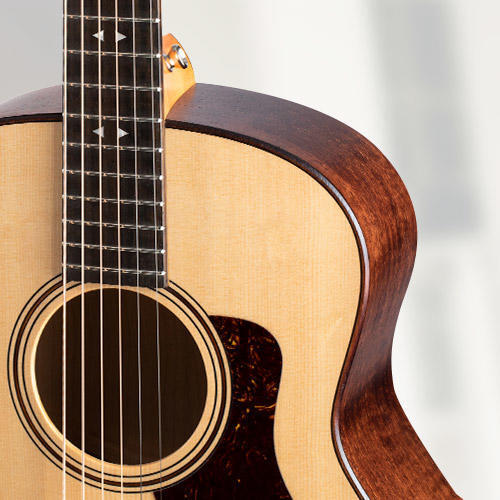 Clean Appointments
Accents include Italian acrylic Pinnacle inlays, a three-ring koa rosette and a faux tortoiseshell pickguard.
Thin Matte Finish
An ultra-thin, water-based finish with an Urban Sienna stain optimizes acoustic resonance and preserves the wood's textured feel.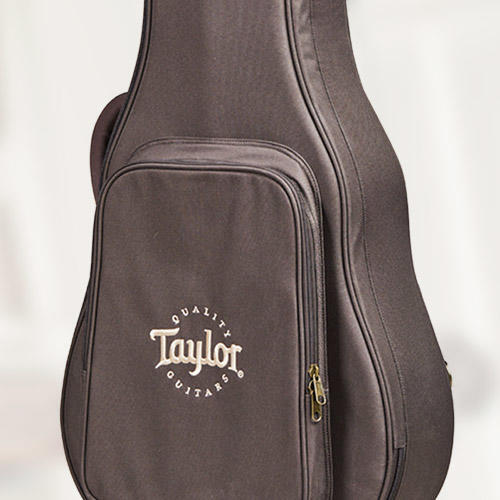 Taylor AeroCase™
The best of both worlds: all the protection of a hardshell case with material construction that's a fraction of the weight.
Artists Play the Taylor GT
The reduced scale and punchy sound of the Taylor GT complements Thunderstorm Artis' percussive playing style.
The Taylor GT's comfortable feel and portable size makes it an ideal choice for KT Tunstall's spontaneous songwriting style.
Singer-songwriter Chris Conley finds the Taylor GT a perfect instrument for drawing out the sheer joy of creating music.
From impromptu skate park jams to strumming on the couch, the Late Ones love the GT's joyous sound and accessible frame.
Win a Taylor GTe Urban Ash Guitar
Now through November 30, enter to win a Taylor GTe, made with all-solid tonewoods, C-Class bracing and signature Taylor craftsmanship. No purchase necessary to enter or win.
From the Factory Podcast: Discover the Taylor GT
Master guitar designer Andy Powers and Taylor co-founder Bob Taylor discuss how the GT was brought to life in a special video episode.
Where to Find Taylor GT Guitars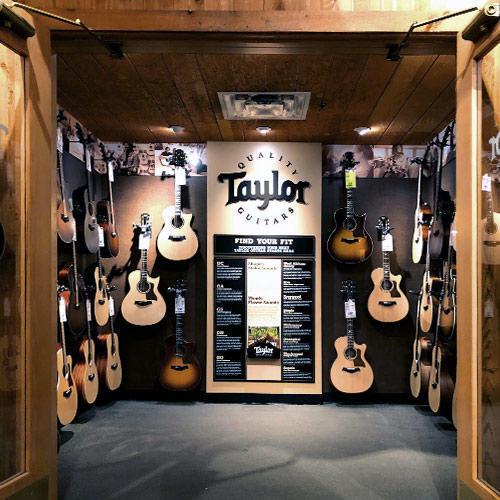 Dealer Locator
Use our Dealer Locator tool to find an authorized Taylor dealer in your area.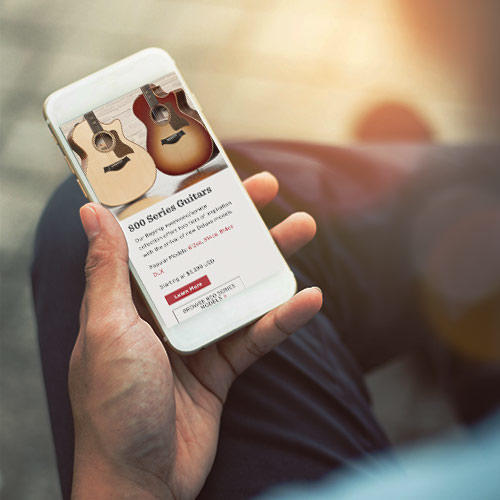 Shop Online
Browse Taylor inventory through our network of online retailers.
Customer Service
Our friendly experts are available to answer your questions about the Taylor GT.